About Us
Teacher Training Videos was founded at the start of 2007. The website offers free step by step videos to help teachers ( and students) incorporate technology into their teaching and learning. Our main aim is to help teachers who feel overwhelmed by the huge number of technologies available. Our moto is 'Simple Tech Help for Teachers' The organisation provides face to face and online training to companies and individuals.
Teacher Training Videos has won several quite big awards. The site was awarded the British Council 'ELTons Technology' and the Times Higher 'Outstanding Achievement' awards in 2009 and 2010 respectively. Russell Stannard, the founder, also received the University of Westminster 'Excellence in Teaching' award for his work in feedback. In 2009 and in the same year received TEFL 'Site of the Year'.
In 2017 Teacher Training Videos was shortlisted for a second British Council ELTons award along with NILE but was only a finalist, not a winner.
Awards
The University of Westminster 'Excellence in Teaching and Learning'
The Times Higher 'Outstanding Initiatve in ICT'
The British Council ELTons 'Technology Award'
TEFL.net 'Site of the Year'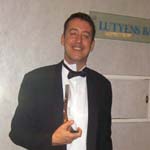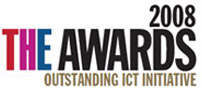 Russell Stannard's profile
The team
This is the team that make up Teacher Training Videos.
| | |
| --- | --- |
| Russell Stannard | Content production, Training, Founder |
| Iwona Nowakowska | Marketing and Administration |
| Philip Longwell | Marketing, Social Networking, Content Production |
| Mike Taylor | Webserver/ Internet provider |
| Cody Leigh Stannard | Video production |